About Hideji Beer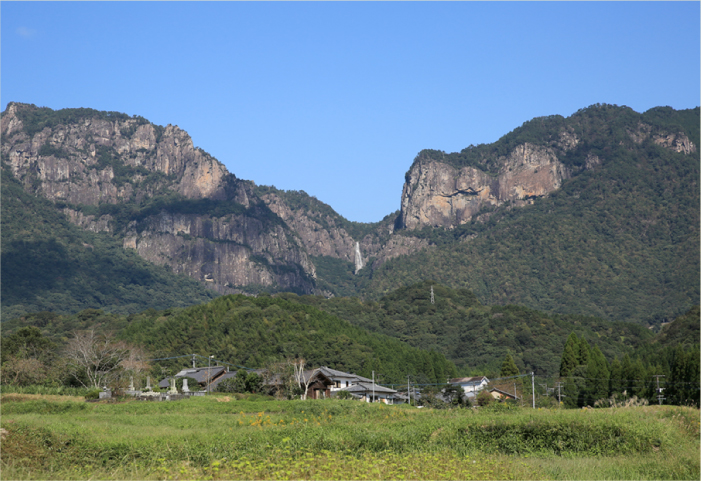 NOBEOKA CITY, MIYAZAKI, KYUSHU, JAPAN
NOBEOKA City is located in the place where the gods descended onto the earth, according to Japanese mythology. Today, it is considered a "hybrid city" that blends the old with the new. It is a city built among castle ruins, but it's also home to high-tech factories. NOBEOKA is surrounded by famous mountains, rivers, and the Pacific Ocean. It's also known for it's delicious yet reasonably priced food and sake.
A variety of sake is proudly crafted here using clean, natural water from four local streams. Three well-known local breweries are collectively called "Mitsukura."
The Hideji Beer brewery is located at the foot of a mountain from Japanese mythology
Hideji Beer is a local craft brew from the southern Japanese island of Kyushu.
Mount Mukabaki is a famous mountain featured in Japanese mythology and is located in Sobo Katamuki national park. Kyushu island, also featured in many ancient Japanese myths, is blessed with plenty of sunshine and beautiful natural surroundings.
About / Mission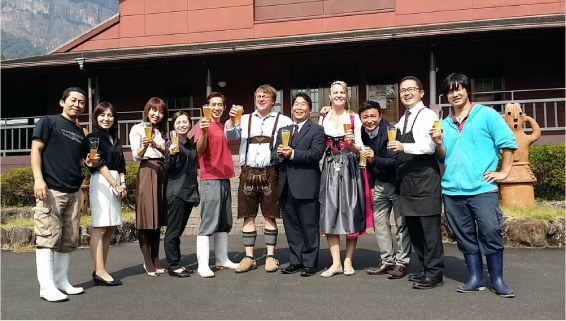 Creative ideas in the pursuit of the highest quality.
At Hideji, our goal is to not only succeed is selling our premium craft beer globally, but to raise awareness of the craft beer culture of Japan.
-THINK GLOBAL. Brewed Locally-We will preserve our local craftsmanship while also staying in touch with the global market. We strive to become a "glocal craft beer brewery."
*Glocal is a word we coined by combining "global" with "local," in the spirit of "Think globally, act locally."
About / History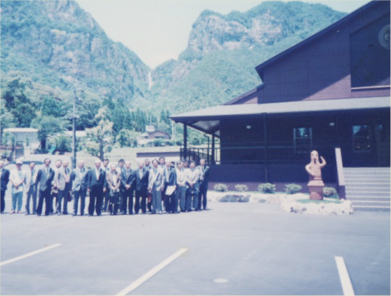 In 1996, during the early days of the craft beer renaissance in Japan, our first brewery was built deep in the mountains of Miyazaki, in the beautiful natural surroundings of Takachiho Town (near "myth road"), another place cited in Japanese mythology.
As with any startup brewery, the early days were challenging. However, through diligence and perseverance, and applying our knowledge of sake craftsmanship and yeast culturing, we have been able to create a beer of awarding winning quality.
In 2010, the company was reorganized into Hideji Beer.
Today, we, the staff at Hedeji Beer, take great pride in our craftsmanship, natural ingredients and brewery technology. Our company shares many characteristics of Southern Kyushu. Tradition, artistry, and the natural surroundings combine to create a wonderful and truly Japanese "local" craft beer.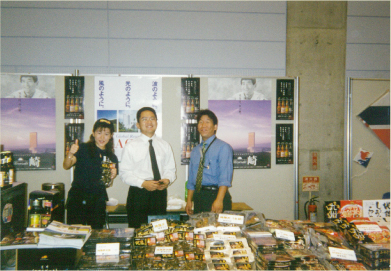 About / Our beer
We offer traditional beer styles well-known throughout the world, as well as original brews crafted with local ingredients from Miyazaki, Japan. These styles represent our version of "Japanese craft beer."
INGREDIENTS
We offer traditional beer styles well-known throughout the world, as well as original brews crafted with local ingredients from Miyazaki, Japan. These styles represent our version of "Japanese craft beer."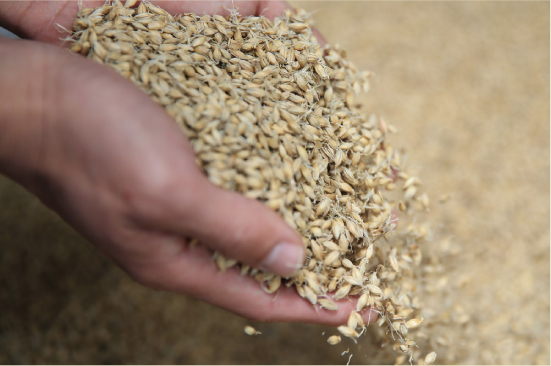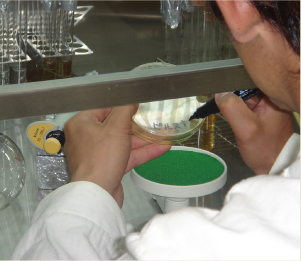 BREWING TECHNOLOGY AND YEAST
We make homemade yeast at our in-factory laboratory, which was established in 2006. Our yeast culturing skills were honed through our craftsmanship in the production of sake. We use many types of yeast and ensure the freshness of every batch.
The consistent quality and drinkability of our beer comes from an intimate knowledge of what types of yeast yield the best brew.
BREWING TECHNOLOGY
To perfect the fermentation and aging processes, brewers spend much of their time cleaning the pipes and equipment. Maintaining sanitary equipment is vital in quality beer production.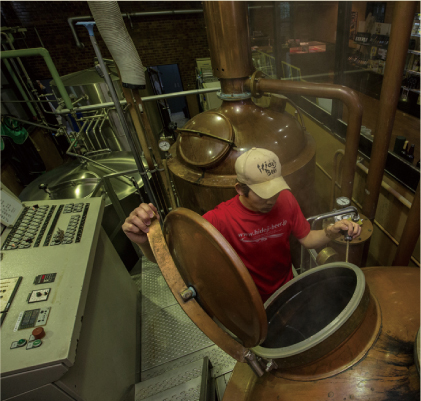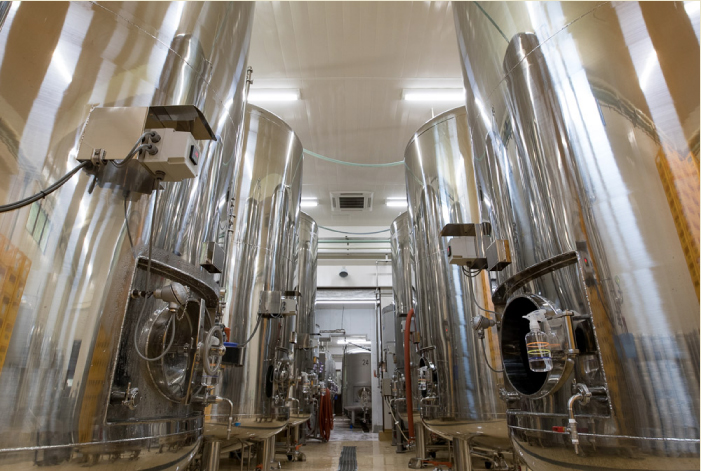 FACTORY TECHNOLOGY
Not only are our ingredients produced locally, but our brewing tank was also made in Miyazaki. Our tank was created using welding technology that is known nationally as that of a "modern craftsman."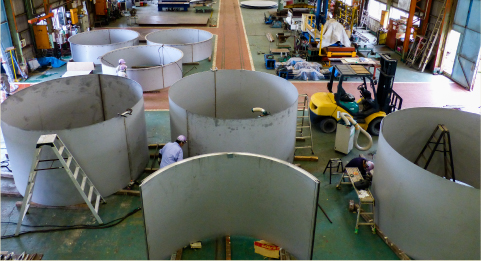 About / Location
MUKABAKI SHRINE
Mount Mukabaki, which towers over the Hideji brewery, has been known as a holy place since the days of ancient Japan. The neighboring Mukabaki Shrine was built in 780 A.D.
The shrine houses many symbolic figures, such as the "strange-faced" guardian dogs, which are older than the shrine's main building, 300-year-old cedars and many marvelous sculptures.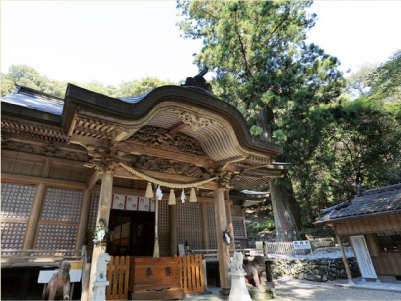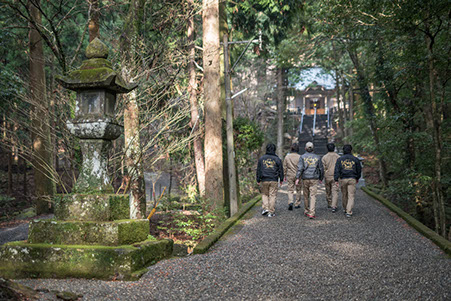 The approach to the Mukabaki Shrine.
YAMATO TAKERU legend
Son of the 12th Emperor, Keiko, Yamato Takeru  was known as a brave hero. After
vanquishing Kumaso in Kyushu, Yamato Takeru headed east to conquer many lands in Japan. He distinguished himself in war. According to a myth of Mukabaki Shrine, Yamato Takeru visited Mukabaki in the early Edo period (1603-1868). Mukabaki has been known as the legendary
land of Yamato TAKERU ever since.
NOBEOKA in Mythology / City lights at Mount Atago
Ninigino Mikoto & Konohana Sakuyahime
Legend has it that a god and goddess named Ninigino Mikoto and Konohana Sakuyahime met and were married on Mount Atago. There is a monument at the summit which symbolizes this myth, and it has become a popular date spot. This is based on the kojiki (Japan's oldest historical record) of Konohana Sakuyahime giving birth to Umisachihiko and Yamasachihiko. Emperor Jimmu was the mythical founder of Japan and is the first emperor named in the traditional list of emperors. Emperor Jimmu was a direct descendant of Ninigino Mikoto and Konohana Sakuyahime.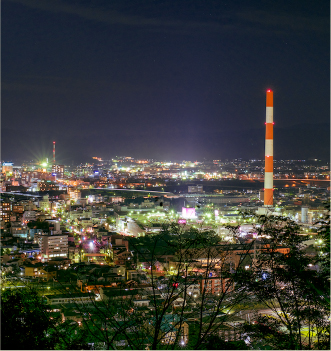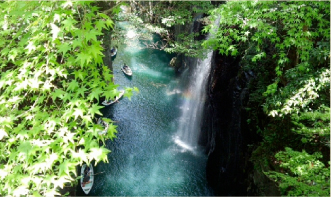 BIRTH OF THE ISLANDS AND PURIFICATION CEREMONY
In the Shinto tradition, Izanagi and Izanami gave birth to the islands of Japan as well as numerous deities. Izanami died giving birth to a fire god. NOBEOKA is the gateway to Takachiho, one of the popular Japanese mythology tour spots.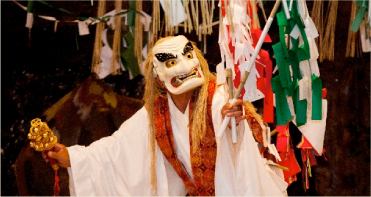 Copyright © 2005-2017 MIYAZAKI Hideji beer All rights reserved.